INDUSTRIAL INTERNET OF THINGS (IIoT)
In the most general of language, INDUSTRIAL INTERNET OF THINGS (IIoT) refers to the hardware, software, and services associated with the control, management, and analysis of devices and machines. Companies may use IIoT solutions to become more efficient, drive quality, and even bring new products to market via lower-cost, improved manufacturing processes.
In the same "IIoT-breath", a sensor  can be used to monitor pollutants in a water pipe  or just  to operate and automate an entire factory. ERNEL+  work side-by-side with an arrow of expert in IoT Analytics  and IIoT use cases are put in place. The results are shown below: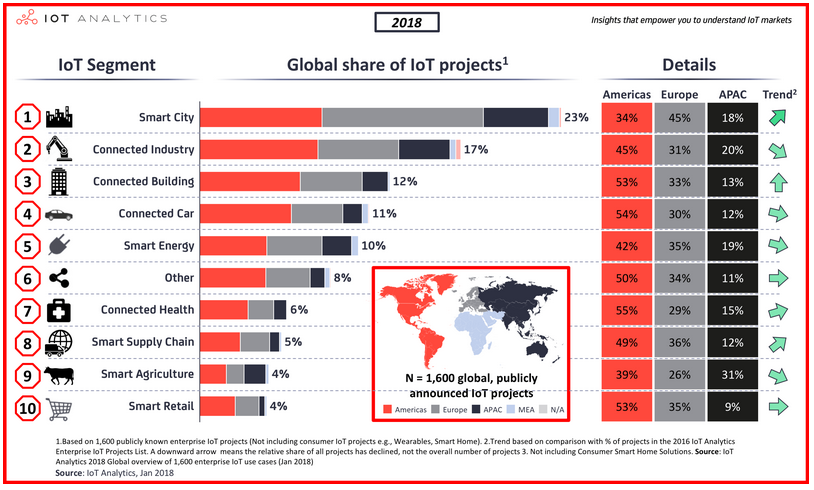 Source: IoT Analytics
The basic story underpinning the IIoT market is that the number of connected devices/machines is expected to grow exponentially, along with the data thrown off by those machines.

Source: IoT Analytics – IoT Platforms Presentation
Simply, the scope of IIoT is very broad, whilst for the purposes of this article, it has to be distinguished between IIoT and IoT with the former referring to industrial applications and the latter referring to consumer applications, even though the enabling technologies may be the same or similar between the two markets.
Let's just assume they are distinct albeit with some degree of overlap: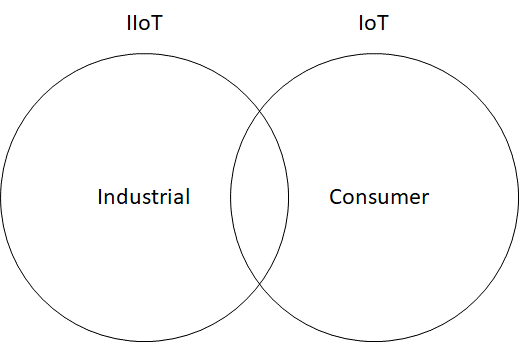 There are good reasons to be excited about the potential for IIoT applications, and that has a lot to do with the underlying technologies. Suffice it to say that IIoT solutions, as they are described by most analysts and experts, encompass a multitude of technologies. IoT Analytics offers a simple diagrammatic representation of the key components comprising an IIoT platform:
Diagram Source: IoT Analytics – IoT Platform Presentation
The software component is broken down further into building blocks as follows: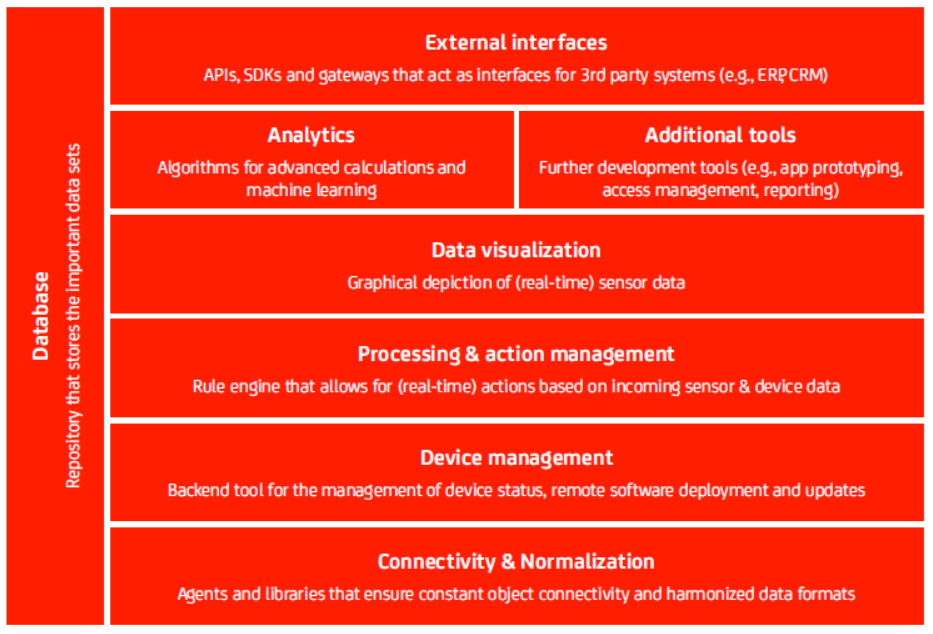 Diagram Source: IoT Analytics – IoT Platform Presentation
So, just how big could the IIoT market be?
The Industrial Internet has the potential to deliver up to $11.1 trillion in value on an annual basis by 2025, with 70% or $7.8 trillion of that value captured by business-to-business solutions. Source: GE Digital, The Emerging Industrial App Economy.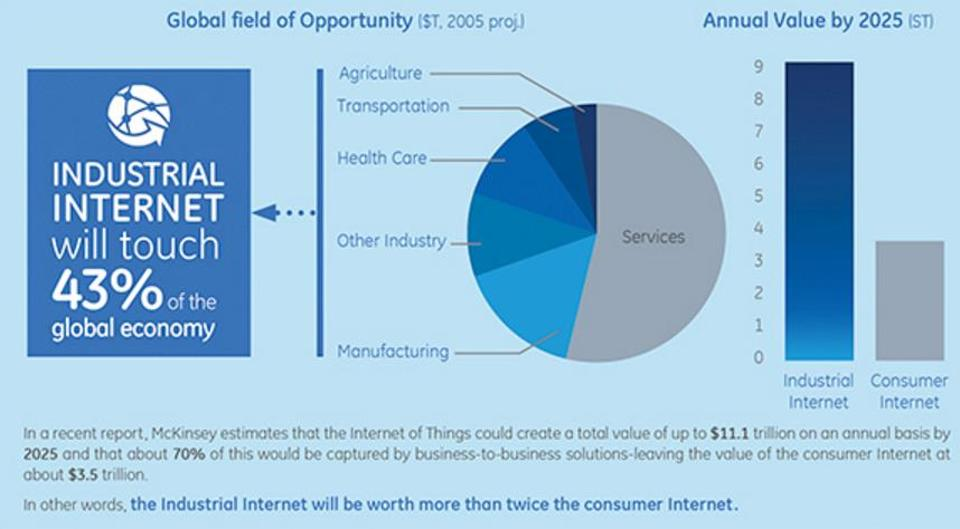 Investment in the Industrial Internet of Things (IIoT) is expected to top $60 trillion during the next 15 years. Source: GE Announces Predix Cloud – The World's First Cloud Service Built for Industrial Data and Analytics
 A great analysis is herewith-enclosed, probing the demand and  potentials  our  seasoned Senior Directors (Interim Managers)  foresee  whilst  it's probably fair to say that no reliable estimate for the IIoT market exists because:
It's really not possible to agree on what the market is and what it isn't.
For a variety of reasons, including the immature nature of the market itself, it's been difficult to analyze the market over recent years, and to build forecasting models.
Nonetheless, a  comprehensive list of key players in this market are shown below for your ease of reference:
IBM
Cisco
Intel
GE
Microsoft
Verizon
Huawei
LG
Qualcomm
Gemalto
It goes without saying that, Business Transformation plays a key role nowadays and companies should take the tsunami- approaching- the coast- line seriously if they look foward to surviving.
Is your company in need of help? ERNEL+ is to ready to assist!. We are your partner!